January 2014
After an 8 hour bus ride across the Gulf of Mexico from Houston, the Greyhound rocketed along towards New Orleans. I jumped off at the terminal and proceeded to walk towards the hostel where I would be staying for the next few days. A little bit of culture shock kicked in and I felt a little comfortable for the first time in a US city. I walked on and found the hostel, an older style building with a 16-bed dorm in a building out the back. As I walked there from the main building, I noticed all of the classic coloured beads that New Orleans is known for. I dropped my bags and began thinking about my plans and things to see, and also felt quite overwhelmed with the city. After about 30 minutes, another Australian checked in from Brisbane, Brendan. We got chatting and turned out we had the same plans for things to see, and were staying around the same amount of time.
We hopped on a trolley and headed down town to Bourbon Street. New Orleans is an amazing city, an incredible amount of culture including a strong French (Cajun) influence and an surreal old feeling to it. We jumped off at Bourbon St and decided to check out the old cemeteries near by. With Voodoo markings on many of the tombs, it was an eerie walk filled with rich history.
Walking back towards the Louie Armstrong Park, we wandered around and took photos of the statue and headed onwards back to Bourbon Street for an early dinner. Recommended by my cousins in Texas, we headed to one of the many Oyster Bars. Brendan got talking to the oyster shucker who knew the city inside out, and being very good at his job, he regularly is sent to Washington to work in Whitehouse! It was clear, he was nearly twice as fast as the others, and very efficient. We ordered a Poboy, some gumbo and some oysters. I wish I could remember the gentleman's name but he provided us some great advice to head on down to Frenchman Street to catch some live music which is at the other end of the Frenchman Quarter and away from the touristy area of Bourbon Street.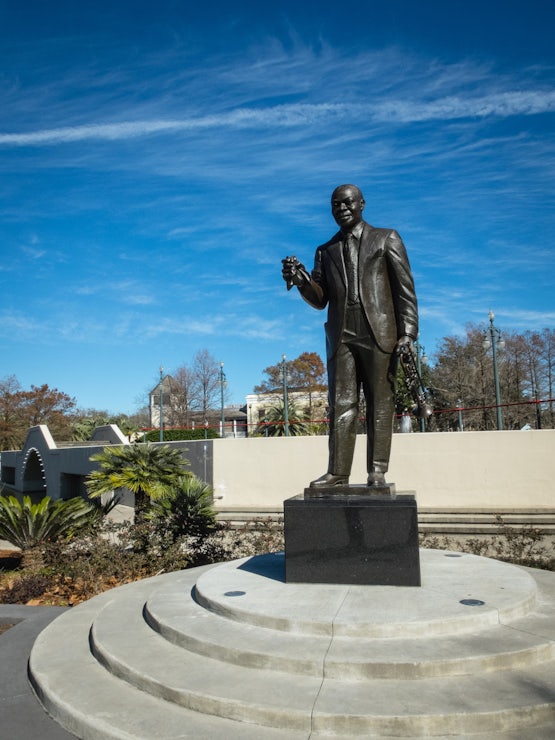 Catching a cab, we jumped off and wandered from bar to bar, looking in and finally settling on a bar with chap and his band playing, Washboard Chad. Quite well known it turns out, his main instrument was a washboard and various rings on his hands. After some great music there, we wandered on down to The Spotted Cat and caught another Jazz band. On the way back we can across street performers playing with people dancing in the streets. In summer, I feel that New Orleans would be one crazy fun city. After a 2am finish, we decided best to head back to the hostel and turn in for the night, and wake up early to visit more of the city the following day.
After a sleep-in, we hopped back on the trolley and wandered around the French Quarter and had some lunch, and visited one of the museums that had some superb exhibits on the yearly Mardi Gras and the devastation that was caused by Hurricane Katrina - very eye opening. With time slipping by, it was getting close to dinner and then of course another visit to Frenchman Street to see some more Jazz. Originally with two nights booked, I decided to book another and check out early and head off the following night (11pm) to Florida.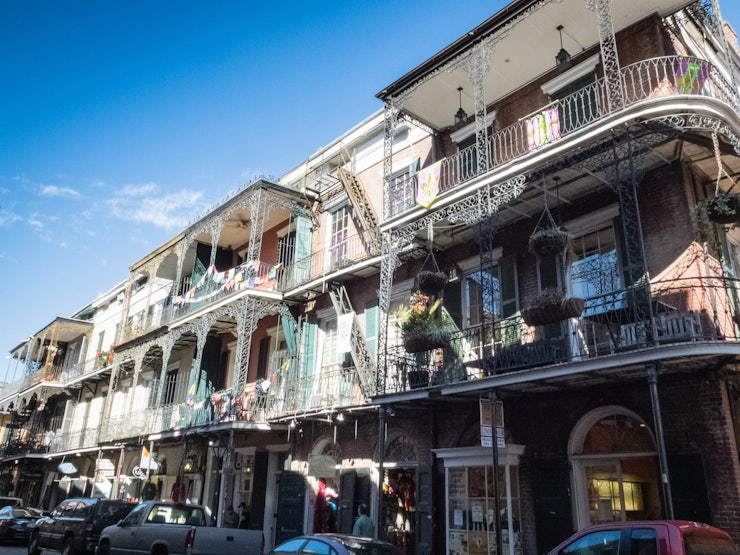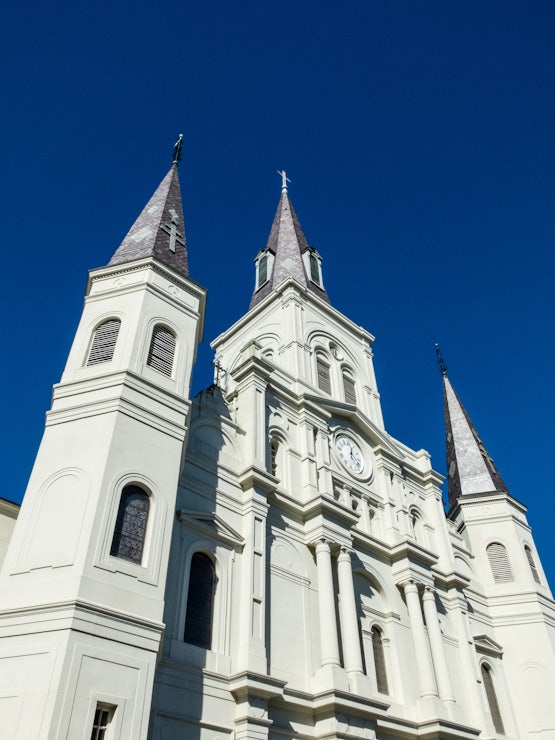 With only a few things to do, we spent Monday at the National World War 2 museum. Very good. It was an insight into the American perspective of World War 2.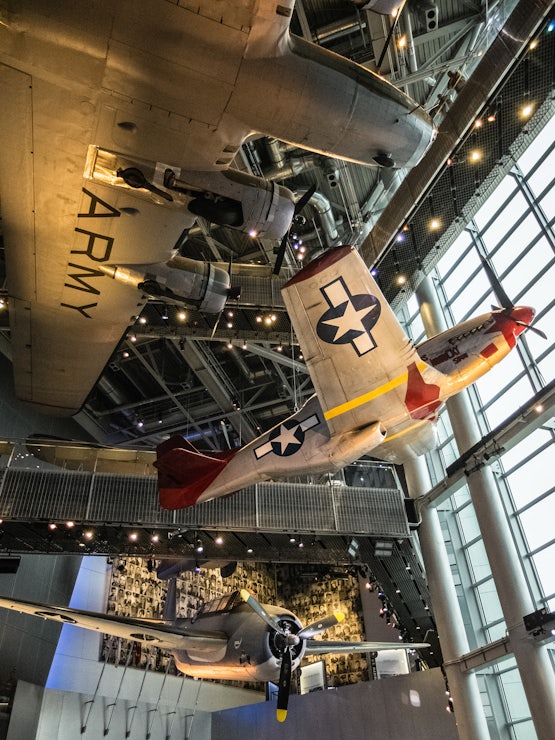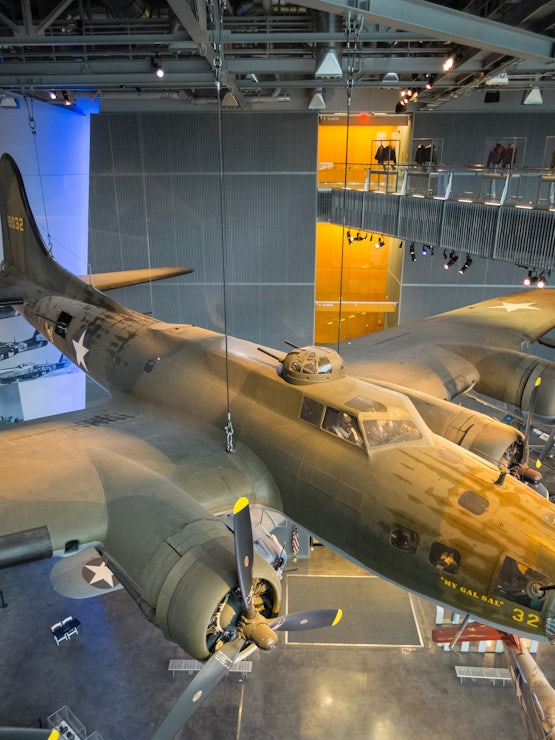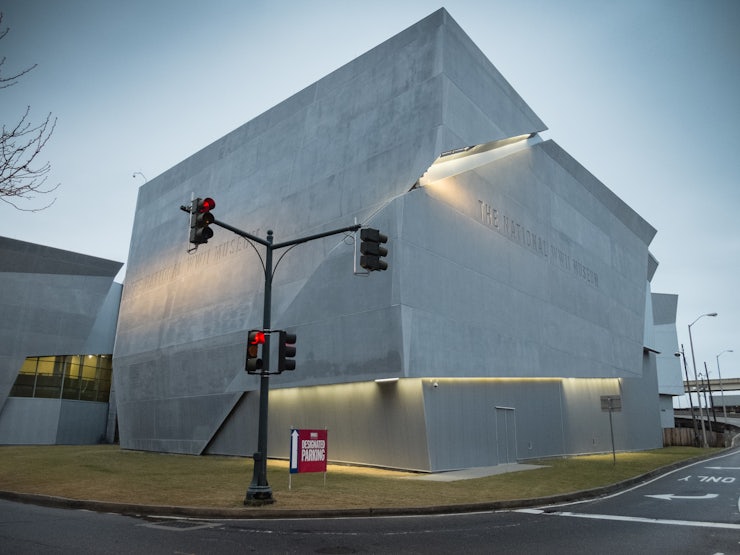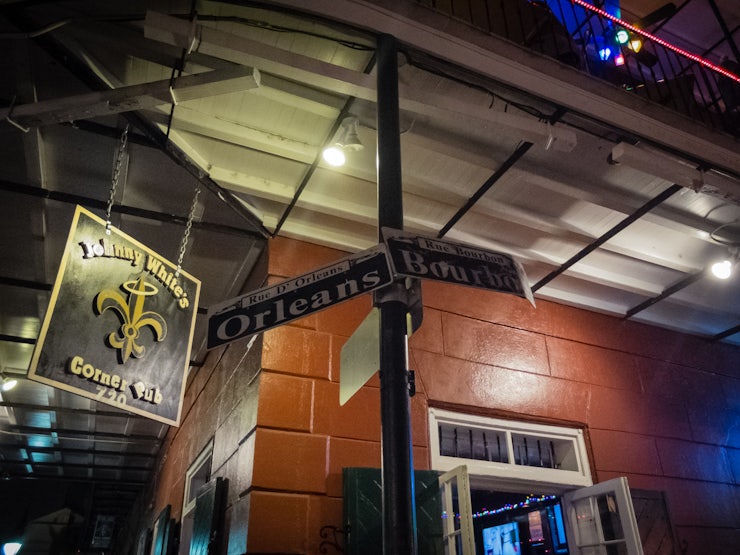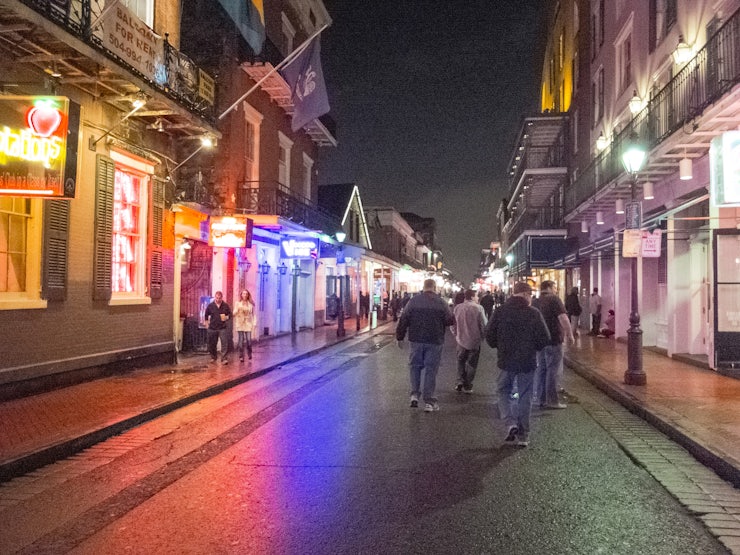 Wanting to grab some more oysters and with Brendan wanting to catch up with some friends, I headed back to Bourbon Street and then back to the hostel. We said good bye and I headed off to the Greyhound for my next leg of journey, Orlando to see Universal Studios.